Hugh and Ruey's Legacy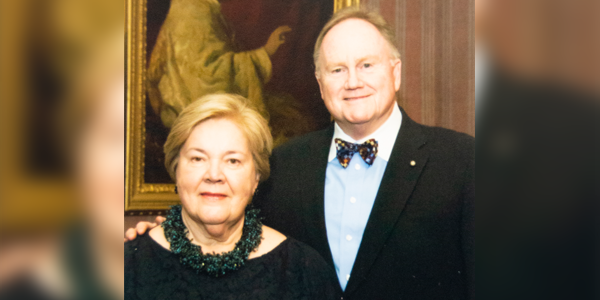 Hugh Dempsey '70, '75 M and Ruey '67 Dempsey
Hugh Dempsey '70, '75 M has been passionate about his Catholic faith for as long as he can remember. As a student at Bloomsburg, he often found himself longing for a place where he could connect his passion for his faith with his education.
In hopes to build those types of opportunities for current and future BU students, he and his wife, Ruey '67 began making monthly gifts to the BU Catholic Campus Ministry. "We feel personally connected to the students we've helped," says Dempsey. "Our goal is to help Catholic students recognize that there is a place on campus that provides a fruitful faith life as well as an academic life."
Just this year, Hugh and Ruey were so inspired by the impact their support had on Catholic students that they established the Hugh and Ruey Dempsey Catholic Campus Ministry Scholarship. The gift was made possible through life insurance policies Dempsey created in the 80s with the intent of using them to benefit his philanthropic interests in the future.
"At the end of the day sometimes we can become so involved in our current life that our alma mater and our past can be forgotten," adds Dempsey. "Making a planned gift like this one is a great way to keep that from happening."