Barbara's Legacy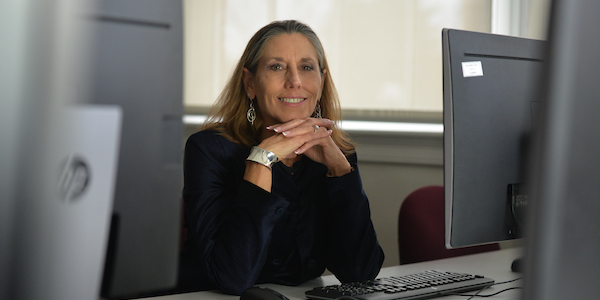 Barbara Romano '83
"No one in my family went to college," said Barbara Romano '83. She never even considered college as a high school student.
Then a teacher saw something in her that she couldn't see in herself. The teacher, a BU alum, told her, "You're going to Bloomsburg."
Now president and CEO of the IT consulting company Bogart Advisors, LLC in Lancaster, Barbara says she couldn't imagine what her life would be like if she hadn't attended BU and she doesn't want to try.
Barbara recently established a virtual endowment scholarship to benefit women in a STEM program of study, in addition to her Henry Carver Fund giving.
"The scholarship is my selfish thing. I feel I'm helping my younger self. And it's like my high school teacher did for me," said Barbara. "I feel like it's my opportunity to give back and help someone see something in themselves that they don't see in their mirror."