Paul and Jennefer's Legacy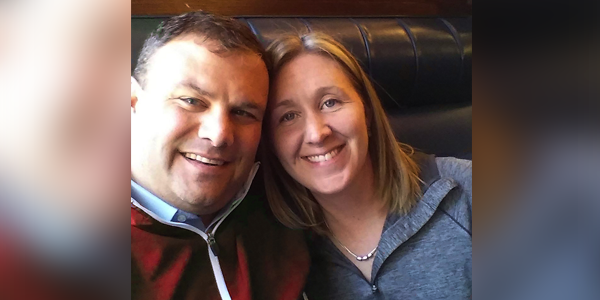 Paul and Jennefer Clifford '96
Paul Clifford and his wife Jennefer, both members of Bloomsburg University's graduating class of 1996, wanted to make a gift that could foster an experience for other students similar to what they had during their time at BU.
Jennefer was a walk-on member of the BU women's swim team, and Paul was walk-on kicker on the football team.
"I learned many lessons about teamwork, friendship, sacrifice, and commitment during my 90 days as a college football player," said Paul. "One lesson sticks out though, and it was about developing self-confidence."
Paul and Jennefer's goal was to make a gift that could foster confidence for other student-athletes. They did just that by establishing a scholarship through a virtual endowment to benefit walk-on athletes at BU. "The value of that experience and the confidence it instilled in us played a big role in making us who we are, and we're glad to be able to provide that same boost to others."