Marc's Legacy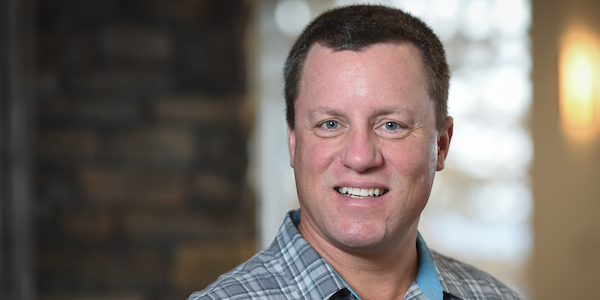 Marc Steckel '93
As a first generation college student, Marc Steckel '93 learned that one's success is most often achieved with the help of others, a lesson he vowed to share when he could. As a Mitrani Scholarship recipient, the financial assistance he received was, in his words, "extraordinarily helpful."
"It was a good amount of money and I was so grateful for it," says Steckel. "I come from a small town in Pennsylvania; my parents didn't have much money. I can remember as a student; it put a marker in my mind. I thought that someday, if I'm able to repay this generosity, I will."
Now Deputy Director, Complex Financial Institutions, at the FDIC, Steckel says that 'someday' is now. "Twenty years go by, I have a good career and now I can afford to give back. It feels good to be able to reciprocate."
In 2010, Steckel and his wife Diane established a scholarship for Honors students in a science major. "I wanted to encourage smart people who have choices toward a Science, Technology, Engineering and Math (STEM) career. If I could do it over, who knows? I might choose that path too. Plus I'd like to encourage more smart students toward STEM careers. We need them."
Also an Honors Program student, Steckel says there was a connection. One of the requirements is that the students get the money as a freshman, and if they make the grades, they get it again as a sophomore.
"I wanted to make the commitment to bright students who work hard at difficult things," says Steckel. "That's really why I chose to target STEM students."
Even more than the "paying it forward" basis for the scholarship, according to Steckel, is the lifelong impact BU has on its students.
In 2016, Marc and Diane took their commitment to paying it forward to the next level by making a gift to Bloomsburg University in through their will.
"As an adult, I've come to understand the mandate of BU and how transformative it can be. If I had not gone to Bloom, and not gotten the financial assistance, I might have ended up in another career, maybe a less-impactful one," says Steckel. "I realize how important BU was for me and I want that for the students now and in the future."
In addition to his financial support, Steckel is also an active member of the BU Alumni Board.
"Some of the more tenured members of the board were friends of mine in college. So a few of the existing members reached out to me to gauge my interest. These are people I respected as students and I respect them as adults. I care about the university and want to give back. It's fun and I'm learning about the school in a whole new way."