Mike and Beth's Legacy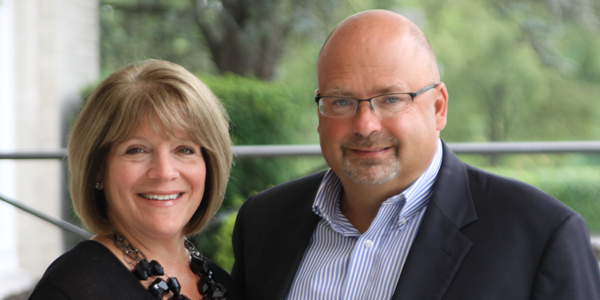 Michael '85 and Beth Boguski
In 2014, Michael '85 and his wife Beth Boguski of Mechanicsburg committed a major gift to the Bloomsburg University Foundation through a planned gift in their will to support university initiatives including Professional U, the Science, Technology, Engineering and Mathematics (STEM) Magnet School and the Henry Carver Fund, Bloomsburg University's annual fund.
"Bloomsburg University is a very special place," said Boguski, president of Eastern Alliance Insurance Group and a member of the BU Foundation Board of Directors. "I had a great college experience and received an outstanding and affordable education. Beth and I are extremely pleased to support the university with this financial commitment."
Through this gift, the couple established the first Professional U Endowed Capstone Experience Scholarship, which will support internships, travel abroad and research projects for students each year.
"Internships help students gain practical experience critical to launching their careers," Boguski added. "Funding the endowed capstone experience will enable students to take advantage of internships with their expenses paid."
Boguski, a first-generation college student and a member of the Zeta Psi fraternity, graduated with a bachelor's degree in business administration. "My parents and grandparents did not have the opportunity to attend college, so I was blessed and very fortunate to attend Bloomsburg. Even today, nearly 40 percent of the students are first generation, like me. We see an important mission in supporting these students.
The gift also reaffirms the Boguskis' support for the Henry Carver Fund and, through Michael's company, support for the STEM Magnet School, a two-year science, technology, engineering and math immersion program for local high school students. In this way, the impact of the couple's gift will be seen across the university for years to come.