John's Legacy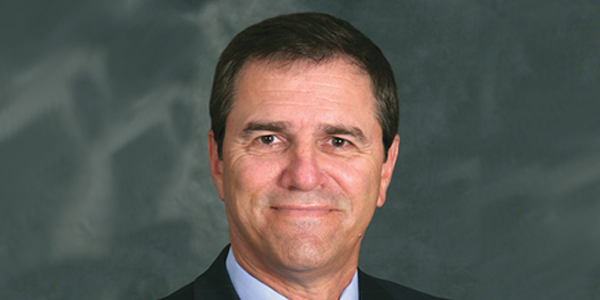 John Marzano '74
"Wearing the 'Bloomsburg beanie.'"
That's the very first memory John Marzano '74 has from his days at BU. "I recall freshman had three days of orientation prior to the start of classes. It was visibly obvious who and what we were on campus."
But while beanie-wearing freshmen may be the first memory, John says the best memories are of building friendships that continue today, a sense of what community means, the feeling of belonging and the pride of accomplishment that endures throughout a lifetime.
"Bloom was a great choice for me," says John. "No regrets."
While some students name the influence of a faculty member, coach or class as their defining collegiate moment, John says that for him, it was identifying as a Liberal Arts major during his sophomore year. "It opened my eyes to the versatility of a curriculum that offered options for the future. I didn't want to be too specialized or restricted in those days. The freedom to go in any number of directions, career-wise, was very appealing."
"As a student, I always preferred the opportunity to discuss, debate or articulate an idea in writing," says John. "Essay exams were my 'go to' for becoming a successful student. And the ability to create, write and communicate a message has served me well throughout a 30+ year career in healthcare marketing."
Currently serving as Vice President of Marketing & Public Affairs at Lehigh Valley Health Network, John says his BU liberal arts education did indeed provide career flexibility that bolstered his professional success.
Armed with a degree in sociology, John's first full time job was developing youth programs at an inner city rec center in Easton, Pa. One, an amateur boxing program, led to a fortuitous connection with world heavyweight boxing champ Larry Holmes, who trained at the center in between fights. "I had a chance to work with media personalities and Public Relations pros from around the world," says John. "As a young guy, it was exciting. I caught the PR bug."
Not the typical start to a successful 30-year career, but that's the point. "I could have gone in so many directions with my degree," says John. "The path was filled with options."
"Bloomsburg University set the educational foundation of course, but more importantly, I learned about friendship, relationship building, teamwork, accountability and a clear understanding of the importance of being a part of something much bigger and much more important than myself. It's all a part of learning and navigating the day-to-day challenges, and it's never perfect. If you understand that, then at some point perhaps accomplishment and 'success' can be measured."
In the hopes of giving other students a chance to experience that same personal and professional success he has known, John and his wife, Jamie, recently gave a planned gift to establish The John A. Marzano '74 and Jamie M. Marzano Scholarship. It is awarded to an incoming freshman or currently enrolled student in an Arts & Sciences, Communications or Marketing major.
"I wanted to give something back to the University that was an important part of my early life," says John. "The cost of an education today is almost unaffordable. I recognize there are many young people who - with a little help - can go on, experience college life and graduate with a degree."
While the scholarship was established with a planned gift, the couple chose to also give an annual gift in order to trigger early activation of the award. "Why wait?" says John. "I want to see my decision to support BU in action now. And, I want to encourage other graduates like me to do the same."
With the scholarship, John hopes to help current and future students come to BU and create their own lasting memories, in much the same way he did as a BU beanie-wearing freshman.
"Life is a journey," says John. "It's been a great ride so far."